ABOUT CSDi
The Center for Sustainable Development
We've trained development professionals...
who have developed course projects...
Help us end poverty and suffering...
Meet our Participants...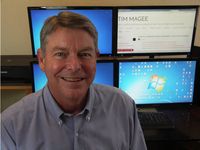 Hi, my name is Tim Magee and I started The Center for Sustainable Development. You've landed on our web page for NGOs—designed for people just like you and I who work for NGOs and want to learn how to do our jobs better, help more people, and have fun doing it.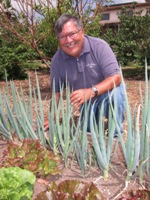 I've had a long time passion for nonprofits. In the early 1980s I cofounded two nonprofit organizations: an association of solar business leaders, and an urban agricultural center (still going strong!).
I worked steadily on a pro bono basis for nonprofits and NGOs in the 80s and 90s while raising a family and running my business.
In 2002, 15 years ago, I made the commitment to begin working full-time with NGOs.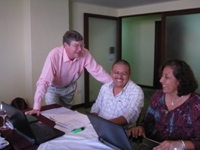 Initially, I worked internationally as a consultant, grant writer, program designer, team coach and workshop leader. Later, I was the Director of Development at a University on a three year contract to turn the department around.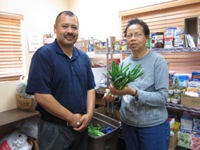 Over six years I really learned—from the inside—all about your needs and challenges as NGO specialists. I began to realize that I wanted to be able to help more NGOs than I was able to do solo.
So, in 2008 I launched the Center for Sustainable Development. Through CSDi my team and I have had the pleasure of working with 4,021 nonprofit professionals who have enrolled in our different training programs. These pros have come from over
500 NGOs working in 153 different countries
and have used CSDi courses, workshops and mentored training programs to develop real projects using
270 different kinds of activities
impacting over 400,000 people.
We help you to dream big and to be able to back up your dreams with meaningful, action-oriented programs and projects.
We are lucky to have been able to work with those of you who are :
Executive Directors and Communications, Development and Program Directors
Administrative Coordinators
Project Coordinators
Field Staff
Grant Writers
Board Members
Donors
People hoping to transition into the NGO development world
Personalized Training
Just starting out?
Our
initial training programs
help people with a new idea learn the basic, simple things needed to get started—and to then incorporate proven activities to get a quick win the first time. This is done with real teachers giving you weekly feedback on your progress.
Are you already experienced and need more advanced solutions?
Well: participate in one of our more advanced programs! Check out our
training catalog
to see what I mean.
Background
Since 2008, The Center for Sustainable Development—CSDi—has specialized in providing sound, evidence-based information, tools and training for development professionals worldwide.
CSDi is firmly committed to proven, results-based solutions to end suffering and poverty. Our goal is to spread these solutions across the globe through our online field guides, resources and interactive online workshops. Work with us & become the solution. How we do it.
Our mission is to improve the lives of the world's most vulnerable people by increasing the impact of development projects through empowering in-country field staff with the knowledge and skills to work more effectively.
We can cost efficiently provide a development field worker anywhere in the world with personalized information that helps them work more effectively. This distinctive capability is underpinned by the breadth of expertise of our team, our proven project development process, our extensive digital library and ongoing dialogue with and between our global network of students and alumni.
We provide in-country development field staff around the world with affordable, accessible and personalized information, training, consultancy and networking services to enable them to better plan and execute their projects. Information services include fact sheets, lesson plans, reading lists and articles that are provided free of charge via the www.csd-i.org website and e-newsletter.
Training and consultancy services are principally provided via our online courses. We also run in-country custom workshops.
Organisational Values & Culture: We are a US registered charity. We achieve results by using information to unleash the potential of others. Our work is guided by the values of compassion, evidence, respect, rigor and transparency.
CSDi is a 501(c)(3) nonprofit organization.
What We Do
The Center for Sustainable Development was developed to provide sound, evidence-based information, tools and training for humanitarian development professionals worldwide.
We Focus in Three Areas:
1. Development Projects Designed to End Human Suffering Sustainably
The Center has worked with participants in 153 countries to design, fund, launch and manage projects that help people lead the healthy, productive, meaningful lives they need for leaving the cycle of poverty. Projects have been developed and are being developed with partners to impact the lives of over 400,000 people.
Project themes have included safe water, sanitation, children's health, family planning, nutrition and home gardens, soil and water conservation, connecting farmers to markets, education and literacy, forest restoration, micro-enterprise development, and adapting to climate change.
CSDi's role is in helping participants design sustainable, impact-oriented projects that will solve community challenges.
2. Training and Capacity Building
The Center provides training workshops in designing, launching and managing sustainable development projects, and organizational strengthening, among others.
Field staff in developing nations often don't have access to training so we developed Online Courses that are exactly parallel to the workshops -- even including field components that online students to complete in their communities as part of assignments. These online courses are accessible to staff from all over the world.
Professionals from over 153 countries have used our online courses to develop projects.
3. Information Knowledge Center
In order to make progress in solving the complex problems humanity faces, development workers need to use activities in the field which have shown evidence of working. At the Center, we analyze scientific studies to see which field activities show evidence of solving challenges in the developing world.
We then share this information through simple tools on our website. People from over 218 countries have visited our website (see map below right) to find field guides, community workshop lesson plans, posters and handouts which they can download from the site to use in their community projects. There are dozens of activities which we've documented in this manner on our Field Tools page.
Testimonials
What Participants Say:
"Tim and his online team are only an email away and based on my own experiences never failed to respond to my challenges, concerns, successes and queries. I know that my community members and I have benefited tremendously from our interaction with Tim and participation in the program. I do wish you continued success with your commitment and drive in providing excellent service, and valuable and practical knowledge." Gillian Primus
"Thank you so much, Tim – till the next course. It will be a pleasure to go out and demonstrate the elegant simplicity and effectiveness of your system. I thank you for a wonderful learning experience together. Looking forward to another time as classmates or colleagues." Carol Wallace.
My team and I look forward to working with you soon on your projects.
Contact me directly with questions.
Sincerely,
Tim Magee, Executive Director
Center for Sustainable Development
Tim Magee is the author of:
A Field Guide to Community Based Adaptation, Routledge, Oxford, England.
Los Angeles:
Center for Sustainable Development
724 Via Santo Tomas
Claremont, CA 91711